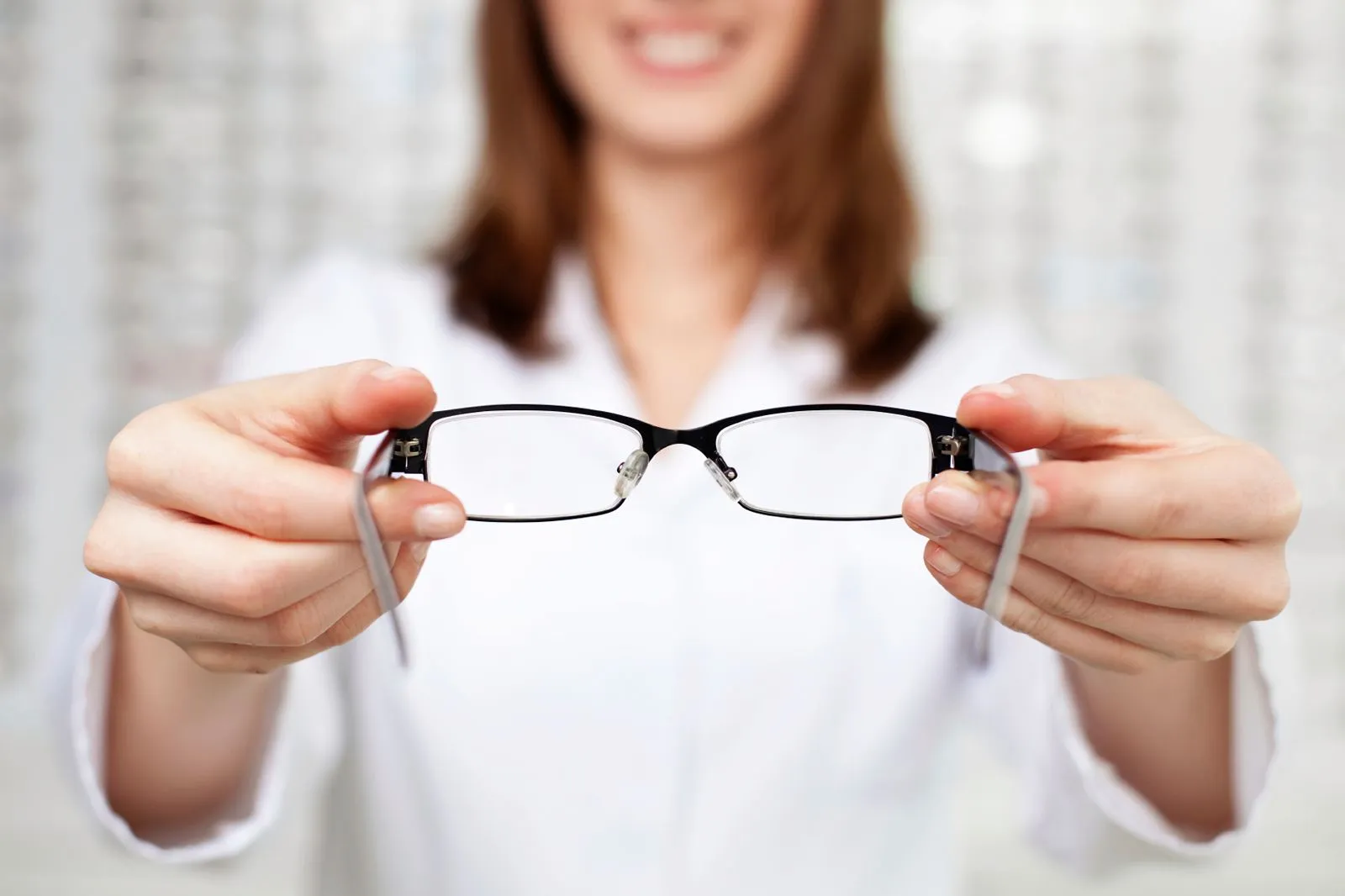 At Naples Eye Physicians, we know your eyewear is your most important accessory. Whether you wear contacts or eyeglasses, your vision depends on lenses with the right fit and prescription for your eyes. And if you do wear eyeglasses, the style – including the shape, color, and size of your frames – will be part of your overall "look" every single day. That is why it is so important to depend on an eye care team you trust, including a Naples eye doctor for regular vision exams and an optician for fittings and customization.
Vision Tests and Eyewear Fittings in Naples, FL
Our eye doctors, Dr. Rougraff and Dr. Byerly, recommend regular eye exams and vision tests for every patient. If you depend on corrective eyewear, only an eye doctor can perform the vision tests you need to nail down a precise prescription (and to catch problems and abnormalities, such as diabetic retinopathy, before they cause vision loss). After you receive your up-to-date prescription and learn which lenses are best for you, you will work with our optician, Donna Aydelott, at our Naples optical shop.
Eyeglasses and Frames in Naples
Do you need a new pair of eyeglasses in Naples? Whether you need to update your prescription or your look (or both), our optician is here to help. Armed with your unique vision prescription and instructions from your Naples eye doctor, we will help you find eyeglasses that are right for your budget, vision needs, face shape, and personal style.
Frame Styles for Every Face Shape
Our designer frames are the main attraction at our optical shop. We carry a variety of high fashion brands at Naples Eye Physicians, including eyewear lines by top fashion designers, as well as value lines with affordable but durable frames for the whole family. Choose from a wide variety of frame shapes, from classic round and square looks to edgy new trends and throwback looks. Our goal is to make sure your frames are the perfect fit in every way, so we will review the most flattering frame styles for your particular face shape, coloring, and style.
Selection of Eyeglass Lenses
Of course, lenses turn frames into corrective eyewear, and it is important to wear the right lens style for you and your vision needs. For example, polarized lenses minimize glare during the day, while Crizal coatings prevent night glare for nighttime driving. We offer a variety of lens types at our Naples optical shop, including:
Single Vision Lenses
Multifocal Lenses
Tints
Transition Tints
Mirrored Coatings
Polarization
Crizal Coatings
Custom Contact Lenses & Fittings
We also have your contact needs covered. Our contact lenses include specialty contacts, such as lenses that arch over the pupils or have multiple prescriptions, as well as options for short-term or long-term use and soft or gas-permeable styles. Even if your cornea curvature is irregular or you suffer from dry eyes, it does not mean all contacts will be hard to fit contacts. We will do our best to find a pair that minimizes complications.
Visit our Optical Shop at Naples Eye Center Today
Browse our optical shop today to see which frames and styles are your favorites. If you need a new prescription before you upgrade your eyewear, just call (239) 262-6288 to schedule an appointment with a Naples eye doctor today.