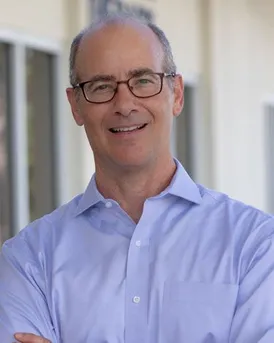 Paul M. Rougraff, M.D. is originally from Indianapolis, Indiana. He is certified by the American Board of Ophthalmology. He provides comprehensive medical and surgical eye care, including cataract surgery, glaucoma surgery, and eyelid surgery.
Dr. Rougraff received both his undergraduate and his medical degrees from Indiana University. He was awarded Phi Beta Kappa Honors in 1986 and Alpha Omega Alpha Honors in 1990. He completed his residency at the Bascom Palmer Eye Institute and worked as a Clinical Instructor there before moving to Naples in 1996.
Dr. Rougraff has authored numerous publications as well as scientific presentations. He is on staff at Naples Community Hospital and North Collier Hospital, and is the Chief of Ophthalmology for the NCH Healthcare System. He is a member of the Collier County Medical Society, the American Academy of Ophthalmology, and the American Society of Cataract and Refractive Surgery.
His interests include wood-working, camping, skiing, fishing, and spending time with his wife and four children.
---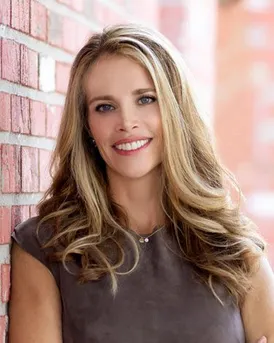 Lynn Kepple Byerly, M.D. is a board certified ophthalmologist who prides herself on providing personalized eye care. She takes time with each patient to understand what their visual concerns are and how to most effectively accomplish their goals and address their eye health.
Dr. Byerly specializes in small incision, refractive cataract surgery with premium lens implants to customize vision. In addition, her expertise includes glaucoma management, macular degeneration, diabetic eye exams, LASIK, eyelid lesions and surgery, botox injections and comprehensive eye care for the whole family.
Dr. Byerly joined Naples Eye Physicians in 2008 after moving from Illinois where she was in private practice in Peoria, Illinois and worked as a Clinical Instructor at the University of Illinois. Naples Eye Physicians is one of the most established Naples ophthalmology offices having opened the practice in the late 1960's.
Dr. Byerly has a Bachelors of Science from Northwestern University. She earned her Medical Degree at Rush Medical College and completed her ophthalmology residency at the University of Chicago. She is a member of the Collier County Medical Society, The American Society of Cataract & Refractive Surgery and the American Academy of Ophthalmology.
In her free time, she enjoys running, yoga, traveling and spending time with her husband and three children.
Dr. Byerly sees both adult and pediatric patients. To schedule an appointment, please call 239.262.6288.