State of the Art Glaucoma Surgery with Your Naples Eye Doctors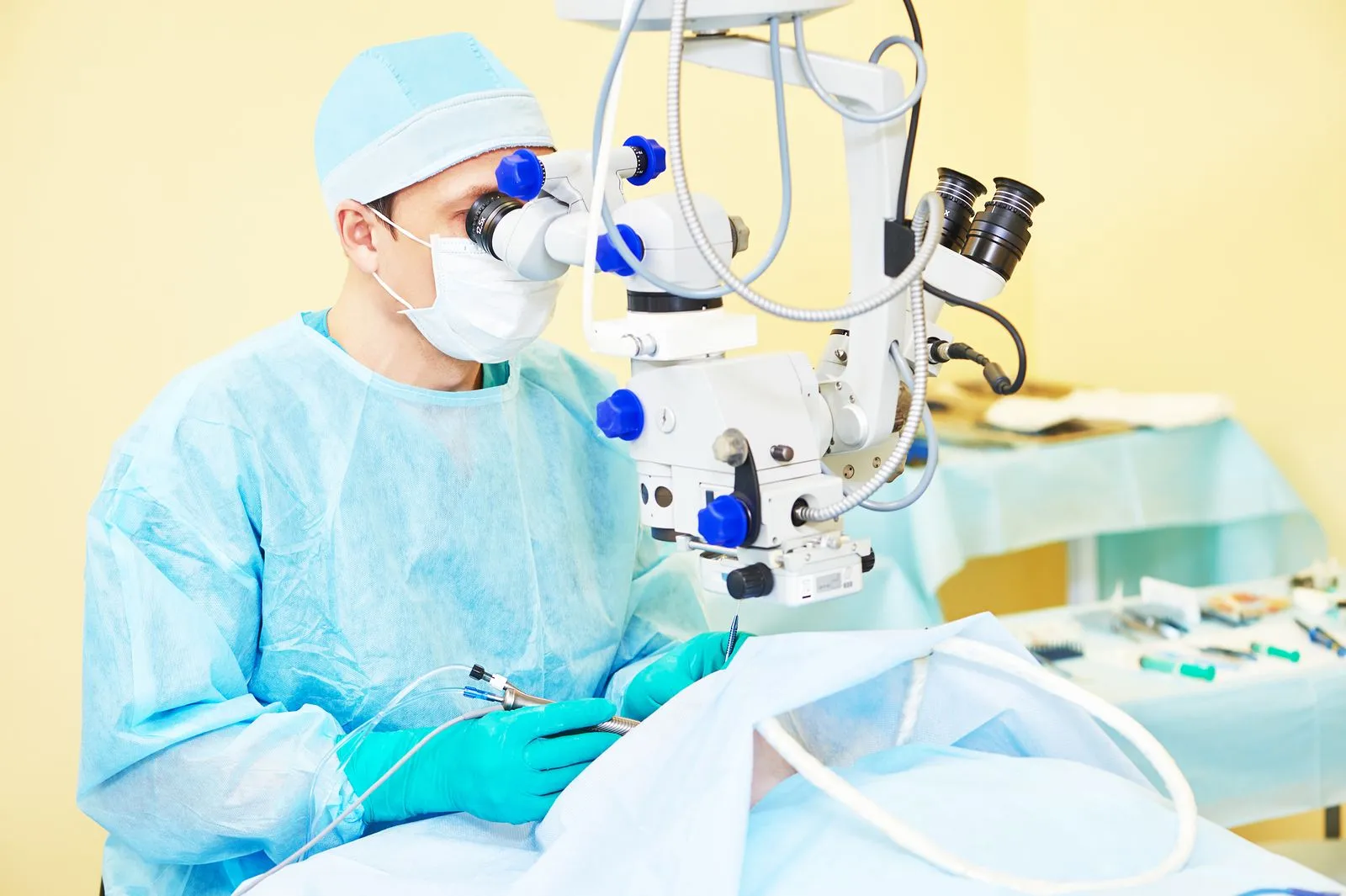 One of the many eye health services your Naples eye doctors offer is glaucoma surgery. Depending on the type of glaucoma you have, and its severity, there are different options to treat it. Many people can successfully manage their glaucoma with medicated eye drops. However, there are some patients who get a progression of the glaucoma that eventually causes them to require surgery to fix it and ease pressure on the eye. If you need surgery to treat your glaucoma, there are a few different options, and we offer them all here at Naples Eye Physicians.
Traditional Surgical Treatments for Glaucoma
There are a couple of traditional surgical options we can explore, if we determine this approach is right for you. One method is called a trabeculectomy. In this surgical procedure, an artificial drainage area is created in the eye to relieve the pressure build-up of the vitreous fluid. This surgery is typically used in advanced, severe cases of glaucoma in which the optic nerve has been damaged and the pressure in the eye continues to increase.
Another traditional surgical option for treating glaucoma is a shunt. This is often used in less serious cases of glaucoma that have not responded well to medicated eye drops, or no longer respond well to them. In this procedure, a tiny shunt is implanted into the affected eye to improve the drainage of fluid from it.
All traditional glaucoma surgeries are done in our office, either under general or local anesthesia, depending on the surgery you are getting, and your preference. These are same-day surgeries, where you go home shortly after the procedure is completed.
Laser Surgery Treatment for Glaucoma
Another method we offer is a state of the art laser surgery for glaucoma. There are recent studies that indicate the laser surgery, known as trabeculoplasty, is as effective as medicated eye drops for lowering the internal pressure of the eye. It is an excellent surgery for those who don't want to be burdened with putting drops in their eyes on a regular schedule, or who don't think they will be able to remember to do so or be compliant in doing so.
This surgery increases the outward flow of the internal fluid of the eye by using a laser to make tiny holes where the cornea and iris connect. This is the area where the best natural drainage occurs, and the holes increase the efficacy of this natural process.
The procedure is safe, painless, and can be repeated as needed. Eye doctors have traditionally used it after eye drop therapy proved to be ineffective due to patient compliance issues. Now, eye doctors are using it as a first-line treatment for some patients, before eye drop therapy is even mentioned. It is proving to be quite a successful procedure, and most glaucoma patients love it because of its convenience.
Schedule an Exam With Our Naples Eye Doctors
Contact us to make an appointment for your initial evaluation, exam, and consultation. Take a positive step for your eye health and clear vision. Call us today at (239) 262-6288. We are looking forward to meeting you and welcoming you to the Naples Eye Physicians family.